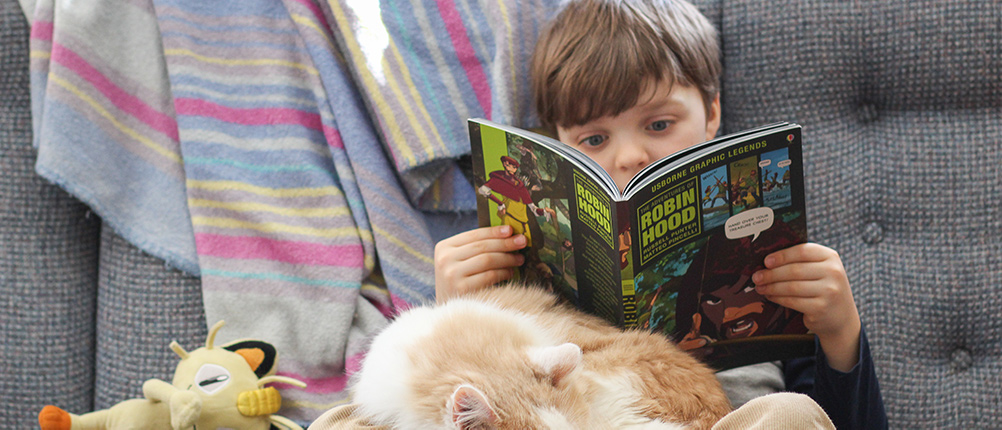 Summer, or any break from formal schooling, is a great time to slow down and encourage children to read just for fun! Our K-8 teachers are constantly discovering new books and literature, and they love sharing their recommendations with Oak Meadow community. This summer reading list can be used to supplement your homeschool curriculum or as a nice break from day to day schooling.
While we order these books by grade level, your student should feel free to explore whichever of these summer reading books catch their eye based on their interests and individual reading levels.
We also recommend tracking your student's progress as they move through the list. Print out our reading log so that they can watch the list fill up and delight in all the reading they've been able to complete this summer.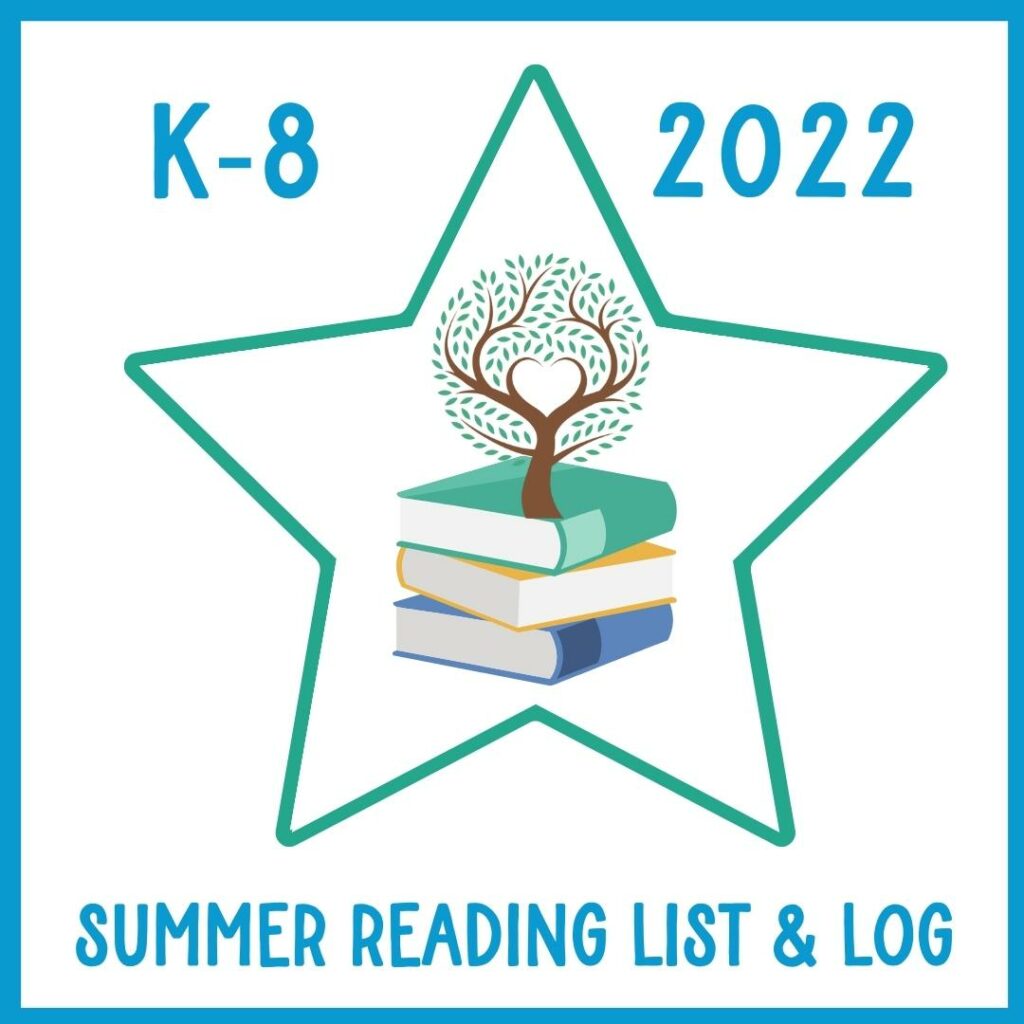 ---
Summer Reading List for Elementary
Preschool to Kindergarten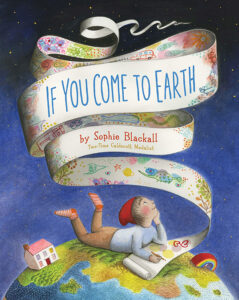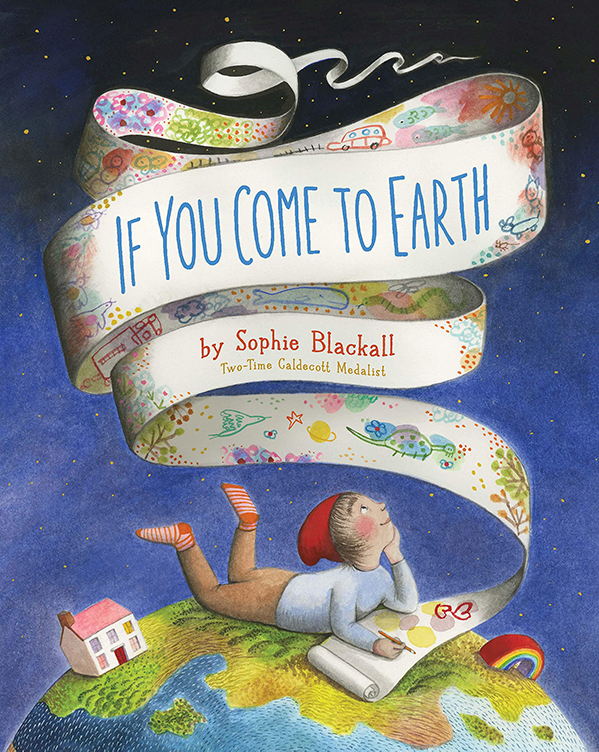 If You Come to Earth by Sophie Blackall: From two-time Caldecott Winner author-illustrator Sophie Blackall comes If You Come to Earth, a glorious guide to our home planet, and a call for us to take care of both Earth and each other.
Today I Will Fly by Mo Willems (and other Elephant & Piggie Books): Gerald and Piggie are best friends, and Today, I Will Fly! is the funny introduction to these charming characters. Piggie is determined to fly. But Gerald the elephant knows that's impossible—isn't it?
In a Jar by Deborah Marcero: Llewellyn, a little rabbit, is an ordinary collector. Then he meets another rabbit, Evelyn, and together they begin to collect extraordinary things. But one day, Evelyn has sad news: Her family is moving away. How can the two friends continue their magical collection from afar?
The Barnabus Project by The Fan Brothers: In a world built for Perfect Pets, Barnabus is a Failed Project, half mouse, half elephant, kept out of sight until his dreams of freedom lead him on a perilous adventure. This suspenseful story about following your dreams will draw readers into a surreal detailed world in which perfection means being true to yourself and your friends.
Facts vs. Opinions vs. Robots by Michael Rex: Do you know the difference between a fact and an opinion? It can be a hard thing to understand. Some things are facts—like the number of robots in this book. Other things are opinions—like which robot would make the best friend, or which robot dances best.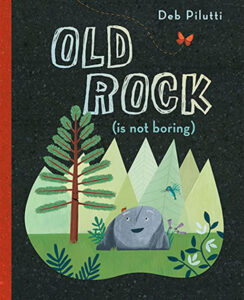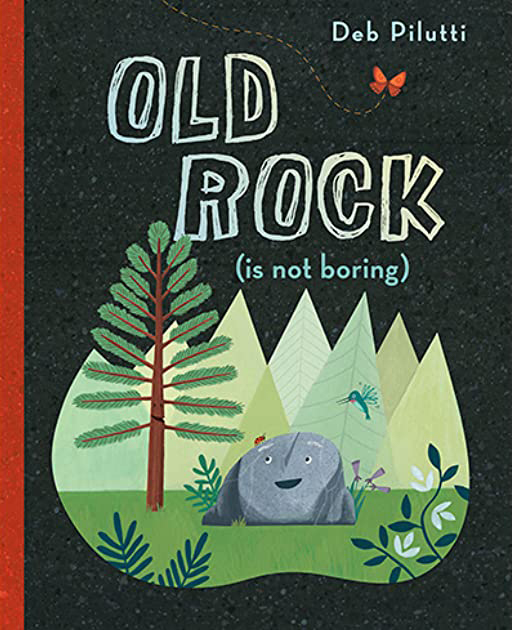 Old Rock (Is Not Boring) by Deb Pilutti: Old Rock has been sitting in the same spot for as long as anyone can remember. Spotted Beetle, Tall Pine, and Hummingbird think just sitting there must be boring, but they are in for a wonderful surprise.
A Song of Frutas by Margarita Engile: From Pura Belpré Award–winning author Margarita Engle comes a lively, rhythmic picture book about a little girl visiting her grandfather who is a pregonero—a singing street vendor in Cuba—and helping him sell his frutas.
Grades 1-2
The Lost Package by Richard Ho: The Lost Package tells the story of a package that gets lost, then found and an in-depth behind the scenes look at what happens at the post office.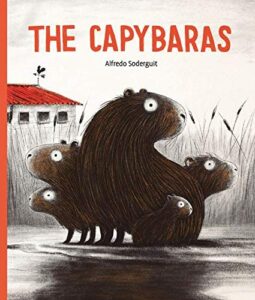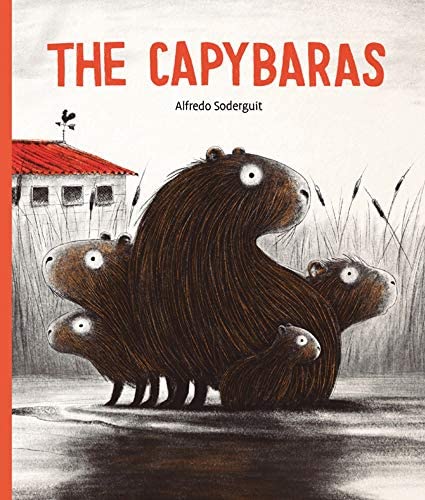 The Capybaras by Alfred Soderguit: Hens and their chicks are living safe and secure in their coop, or at least it seems that way.  They don't even seem to notice when one of them is carried off from time to time. Until the day the capybaras appear. To the hens, they are too hairy, too wet, and too big. They don't even follow the rules! But it's hunting season, and the capybaras need refuge.
The Midnight Fair by Giedon Sterer and Mariachiara Di Giorgio: As darkness falls on the fairgrounds, the animals venture out of the woods for one magical, memorable night!
Mel Fell by Corey R. Tabor: Sometimes you might fall before you learn to fly. A tale about self-confidence and taking a leap of faith, Mel Fell followers a baby kingfisher bird as it leaves the nest and learns to fly.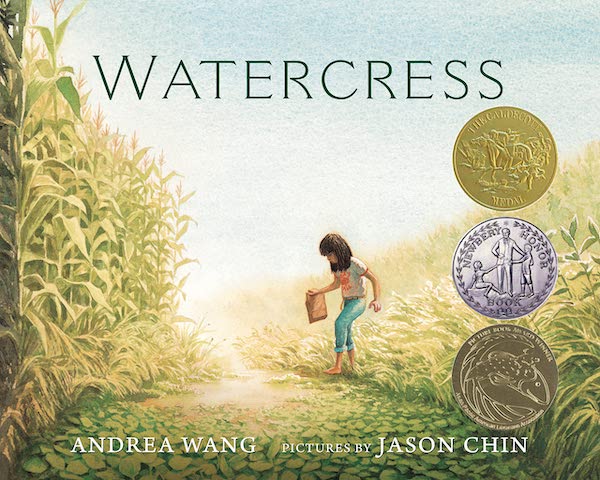 Watercress by Andrea Wang: Driving through Ohio, a young girl's parents stop suddenly when they spot watercress growing wild in a ditch by the side of the road. At first, she's embarrassed. Why can't her family get food from the grocery store? But when her mother shares a story of her family's time in China, the girl learns to appreciate the fresh food they foraged. Together, they make a new memory of watercress.
All From a Walnut by Ammi-Joan Paquette: When Emilia finds a walnut one morning, Grandpa tells her the story behind it: of his journey across the ocean to a new home, with only one small bag and a nut in his pocket. This story is a poignant reminder that the best things grow with time—and that even when they are no longer here, the ones we love are always a part of us.
Loujain Dreams of Sunflowers by Lina AlHathoul & Uma Mishra-Newbury:A courageous girl follows her dream of learning to fly in this beautifully illustrated story inspired by imprisoned human rights activist Loujain AlHathloul.
Grades 3-4
The Floating Field by Scott Riley: After watching the World Cup on television, a group of Thai boys is inspired to form their own team. But on the island of Koh Panyee, in a village built on stilts, there is no open space. Everything changes when the teens join together to build their very own floating soccer field.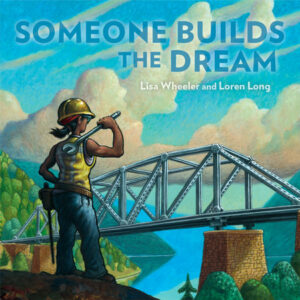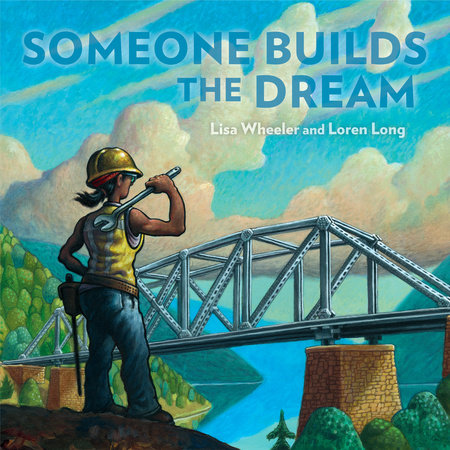 Someone Builds the Dream by Lisa Wheeler: This is an exploration of the many types of work that go into building our world–from the making of a bridge to a wind farm, an amusement park, and even the very picture book that you are reading. This book is a thank-you to the skilled women and men who work tirelessly to see our dreams brought to life.
Willodeen by Kathryn Applegate: Eleven-year-old Willodeen adores creatures of all kinds, but her favorites are the most unlovable beasts in the land: strange beasts known as "screechers." The villagers of Perchance call them pests, even monsters, but Willodeen believes the animals serve a vital role in the complicated web of nature.
Race to the Bottom of the Earth: Surviving Antarctica by Rebecca E. F. Barone: In 1910, Captain Robert Scott prepared his crew for a trip that no one had ever completed: a journey to the South Pole. Then, not long before he set out, another intrepid explorer, Roald Amundsen, set his sights on the same goal. Suddenly two teams were vying to be the first to make history—what was to be an expedition had become a perilous race.
The Troubled Girls of Dragomir Academy by Anne Ursu: From the acclaimed author of The Real Boy and The Lost Girl comes a wondrous and provocative fantasy about a kingdom beset by monsters, a mysterious school, and a girl caught in between them.
Erik vs. Everything by Christina Uss: Meet Erik Sheepflattener. Each member of his modern-day Viking-heritage family has a motto to live by. His parents have Family and Pride. His sisters have Conquer and Win. His grandfather has Turnip. But Erik is developing a motto he can truly believe in: Avoid Stuff.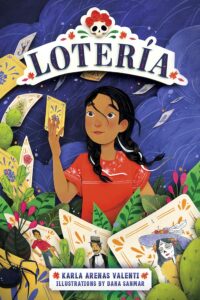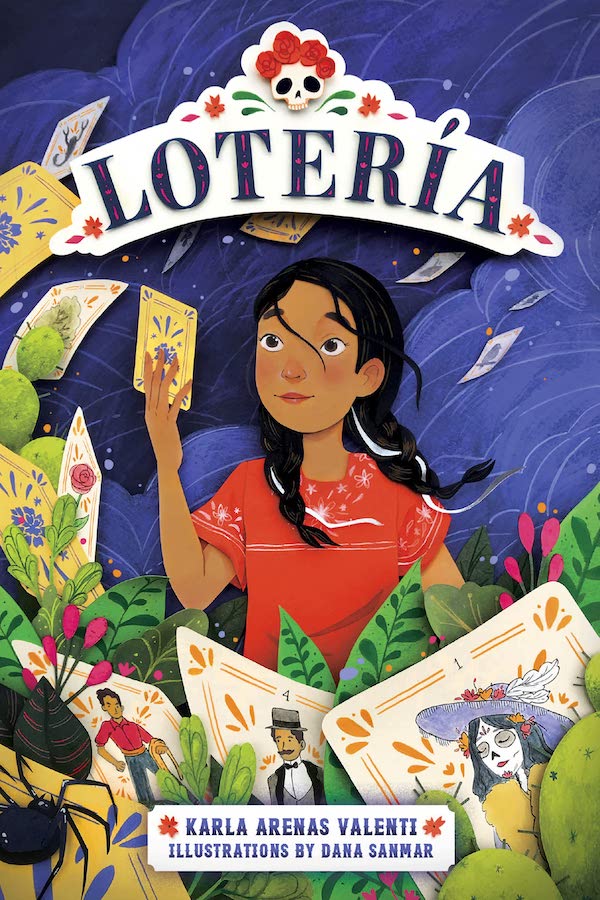 Loteria by Karla Arenas Valenti: Set in Oaxaca, Mexico, La Lotería is a journey into the heart of Mexican history, culture, and magic via 11-year-old Clara. Clara is a young girl whose fate lies in the hands of Life and Death, ancient friends engaged in the eponymous game of La Lotería. As the game progresses, Life and Death hold discourse on free will with Clara as the main protagonist of their theories, rushing unavoidably (or perhaps not?) towards her ultimate fate.
Katie the Catsitter by Colleen AF Venable: Katie is dreading the boring summer ahead while her best friends are all away at camp–something that's way out of budget, unless Katie can figure out a way earn the money. When Katie gets a job catsitting for her mysterious upstairs neighbor, life get interesting. First, Madeline has 217 cats (!) and they're not exactly . . . normal cats. Also, why is Madeline always out exactly when the city's most notorious villain commits crimes?! Is it possible that Katie's upstairs neighbor is really a super villain?
Sports Heroes: Inspiring Tales of Athletes who Stood Up and Out by Mia Cassamy and Iker Ayestaran: This book isn't about the most amazing sports victories; it is about how important it is not give up and about learning to overcome life's many challenges and fighting for what you believe in. It delves into examples of some sportspersons who have been able to innovate or fight against prejudice.
Summer Reading List for Middle School
Grades 5-6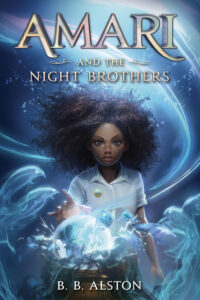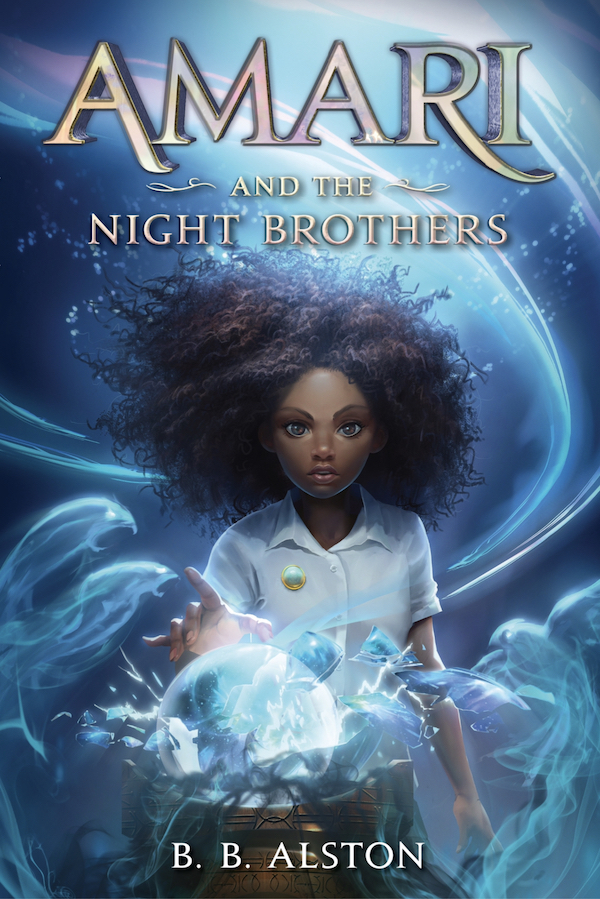 Amari and the Night Brothers by B.B Alston: Amari Peters has never stopped believing her missing brother, Quinton, is alive. So when she finds a ticking briefcase in his closet, containing a nomination for a summer tryout at the Bureau of Supernatural Affairs, she's certain it holds the key to locating Quinton—if only she can wrap her head around the idea of magicians, fairies, aliens, and other supernatural creatures all being real.
An Occasionally Happy Family by Cliff Burke: There are zero reasons for Theo Ripley to look forward to his family vacation. The family will be camping, and Theo is an indoor animal. It doesn't help that this will be the first vacation they're taking since Mom passed away. Then, Theo's dad hits him with a whopper of a surprise: the whole trip is just a trick to introduce his secret new girlfriend.
Yusuf Azeem is Not A Hero by Saadia Faruqi: Yusuf Azeem has spent all his life in the small town of Frey, Texas—and nearly that long waiting for the chance to participate in the regional robotics competition. Only, this year is going to be more difficult than he thought because this year is the twentieth anniversary of the 9/11 terrorist attacks, an anniversary that has everyone in his Muslim community on edge.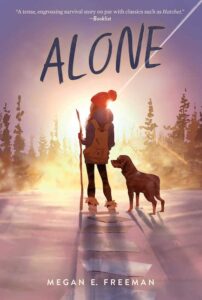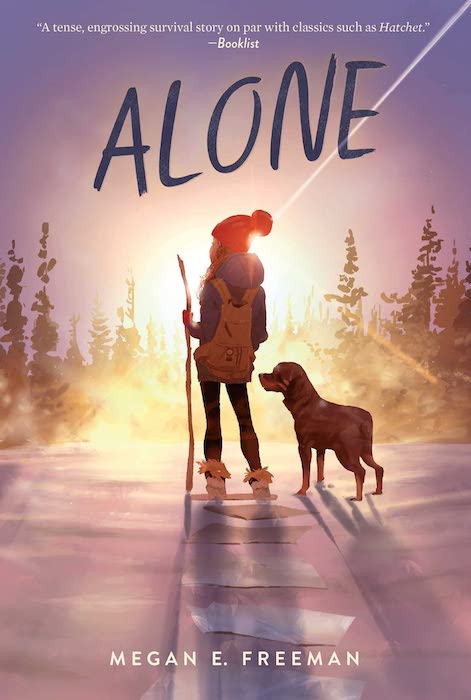 Alone by Megan E. Freeman: When twelve-year-old Maddie hatches a scheme for a secret sleepover with her two best friends, she ends up waking up to a nightmare. She's alone—left behind in a town that has been mysteriously evacuated and abandoned.
Inside Out and Back Again by Thanhhà Lai: For all the ten years of her life, Hà has only known Saigon. But now the Vietnam War has reached her home. Hà and her family are forced to flee as Saigon falls. In America, Hà discovers the foreign world of Alabama: the coldness of its strangers, the dullness of its food . . . and the strength of her very own family.
Just Like That by Gary D. Schmidt: Following the death of her closest friend in summer 1968, Meryl Lee Kowalski goes to St. Elene's Preparatory Academy for Girls, where she struggles to navigate the school's traditions and social structure. In a parallel story, Matt Coffin is on the Maine coast near St. Elene's with a pillowcase full of money lifted from the leader of a criminal gang. Both young people gradually dispel their loneliness, finding a way to be hopeful and also finding each other.
Amber and Clay by Laura Amy Schlitz: In a warlike land of wind and sunlight, live Rhaskos and Melisto, spiritual twins with little in common beyond the violent and mysterious forces that dictate their lives. Bound by destiny, Melisto and Rhaskos—Amber and Clay—never meet in the flesh. By the time they do, one of them is a ghost. But the thin line between life and death is just one boundary their unlikely friendship crosses.
The Seventh Most Important Thing by Shelley Pearsall: It was a bitterly cold day when Arthur T. Owens grabbed a brick and hurled it at the trash picker. Arthur had his reasons, and the brick hit the Junk Man in the arm, not the head. But none of that matters to the judge—he is ready to send Arthur to juvie for the foreseeable future. Amazingly, it's the Junk Man himself who offers an alternative: 120 hours of community service . . . working for him.
The Woman Who Split the Atom: The Life of Lise Meitner by Marissa Moss: Bestselling author-illustrator Marissa Moss tells the gripping story of Lise Meitner, the physicist who discovered nuclear fission. The Woman Who Split the Atom is a fascinating look at Meitner's fierce passion, integrity, and her lifelong struggle to have her contributions to physics recognized.
Grades 7-8
The Winter Horses by Philip Kerr:  It will soon be another cold winter in the Ukraine. But it's 1941, and things are different this year. Max, the devoted caretaker of an animal preserve, must learn to live with the Nazis who have overtaken this precious land. He must also learn to keep secrets-for there is a girl, Kalinka, who is hiding in the park.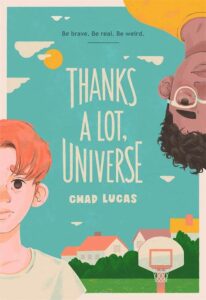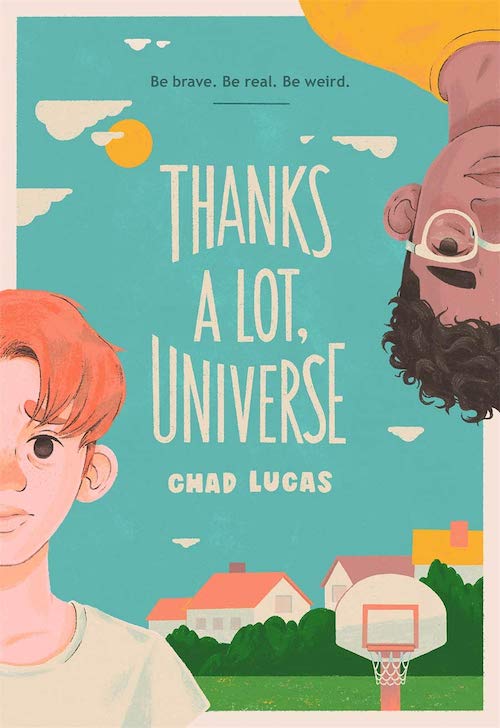 Thanks a Lot, Universe by Chad Lucas: Brian has always been anxious. But after he and his brother are placed in foster care, Brian starts having panic attacks. Ezra's always been popular. He's friends with most of the kids on his basketball team—even Brian, who usually keeps to himself. Brian seems to be pulling away. Ezra wants to help, but he worries if he's too nice to Brian, his friends will realize that he has a crush on him . . .
Consider the Octopus by Nora Raleigh Baskin and Gae Polisner: When chance, or fate, throws two twelve-year-olds together on board a scientific research ship at the edge of the Great Pacific Garbage Patch, it's not all smooth sailing!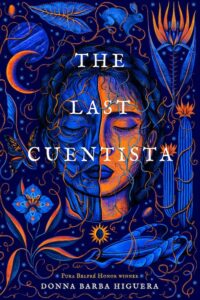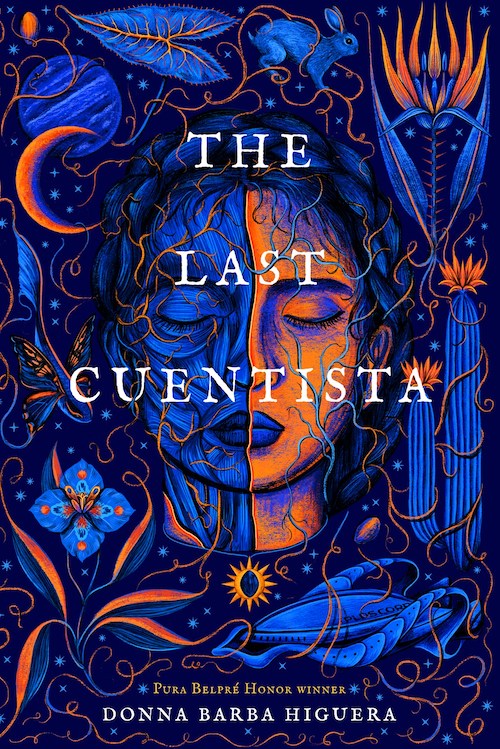 The Last Cuentista by Donna Barba Higuera: There lived a girl named Petra Peña, who wanted nothing more than to be a storyteller, like her abuelita. But Petra's world is ending. Earth has been destroyed by a comet, and only a few hundred scientists and their children – among them Petra and her family – have been chosen to journey to a new planet. They are the ones who must carry on the human race.
Raybearer by Jordan Ifueko: Tarisai has always longed for the warmth of a family. She was raised in isolation by a mysterious, often absent mother known only as The Lady. The Lady sends her to the capital to compete with other children to be chosen as one of the Crown Prince's Council of 11. She longs to be chosen, but The Lady has other ideas, including a magical wish that Tarisai is compelled to obey: Kill the Crown Prince once she gains his trust.
The Legend of Auntie Po by Shing Yin Khor: Part historical fiction, part magical realism, and 100 percent adventure. Thirteen-year-old Mei reimagines the myths of Paul Bunyan as starring a Chinese heroine while she works in a Sierra Nevada logging camp in 1885.
Red, White and Whole by Rajani LaRoca: Reha feels torn between two worlds: school, where she's the only Indian American student, and home. But Reha's parents don't understand why she's conflicted. Reha feels disconnected from her mother, or Amma. Then Reha finds out that her Amma is sick. Really sick. Reha, who dreams of becoming a doctor even though she can't stomach the sight of blood, is determined to make her Amma well again. She'll be the perfect daughter, if it means saving her Amma's life.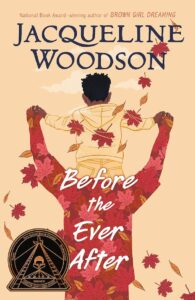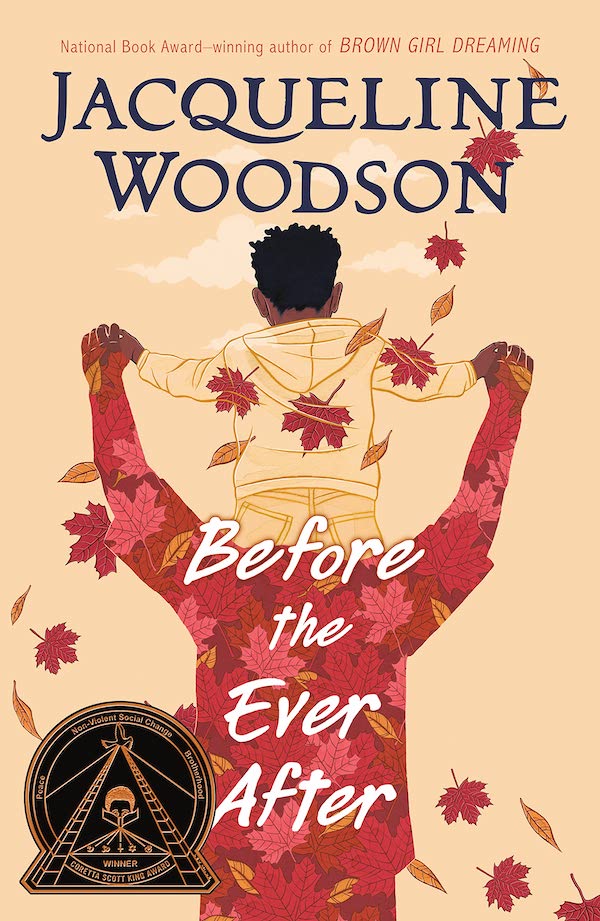 Before the Ever After by Jaqueline Woodson: As a charming, talented pro football star, ZJ's dad is as beloved to the neighborhood kids as he is to his millions of sports fans. But lately life at ZJ's house is anything but charming. His dad is having trouble remembering things and seems to be angry all the time. As ZJ contemplates his new reality, he has to figure out how to hold on recollections of the glory days, all while wondering what the past amounts to if his father can't remember it.
I Lived on Butterfly Hill by Marjorie Agosin: Celeste Marconi is a dreamer. She lives peacefully among friends and neighbors and family in the idyllic town of Valparaiso, Chile—until one day when warships are spotted in the harbor and schoolmates start disappearing from class without a word. Celeste doesn't quite know what is happening, but one thing is clear: no one is safe, not anymore.
Looking for even more reading suggestions? Find additional ideas in from our 2020 Summer Reading List and our 2021 Summer Reading List as well as from sources like Brightly and DiverseBooks.org.
Keep learning…