Oak Meadow has collaborated with schools and educational organizations for over 45 years. We welcome the opportunity to work with you to foster a meaningful relationship that supports the goals of your educational organization, your students, and your families. Oak Meadow is a progressive, experiential school that embraces rigorous academics and high educational standards (we are the first distance school to earn accreditation from the New England Association of Schools and Colleges).
Our model allows for authentic student engagement, reflection, and discussion, and we meet students where they are to create personalized learning experiences. Our flexible, vibrant, creative, and affordable curriculum has been used by independent learners in schools around the world, and for years we've enjoyed successful working relationships with over 120 diverse public, independent, and charter schools, as well as independent and self-directed learning centers.
Quick Info for School Partners
Here is a quick guide to who can help you the best depending on any questions or concerns you might have:
---
Inquire About Partnering
We invite you to fill out our inquiry form, and we'll get back to you to discuss the many exciting ways to partner with Oak Meadow.
We also offer virtual information sessions for new and existing school partners, faculty, and families. Sign up for a live virtual info session, and learn about Oak Meadow's comprehensive homeschool curriculum and how it can support your school, teachers, and student families.  Email schoolliaison@oakmeadow.com to request an information session.
An Oak Meadow Partnership Means:
Distance learning opportunities for athletes and performers in training
Expanded course offerings for smaller schools
Continuum of care for students on medical leave, disciplinary separation, family travel, financial challenges, etc.
Academic enrichment or credit recovery throughout the school year
Dual enrollment options
Meet Our School Liaisons
---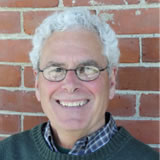 Steve Lorenz, Executive Director & School Liaison: Steve received a BS in Secondary English Education from the University of Dayton and MEd in Elementary Education from CW Post College. He is the former head of The Grammar School in Putney, Vermont, a former member of the Oak Meadow Advisory Board, and ex officio member of the Oak Meadow Board of Directors. Earlier in his career, Steve served as an elementary school principal, and secondary, elementary, and early childhood teacher. He has been involved with independent and public educational institutions, including serving on the board of trustees for Vermont Academy and on the board of directors of a local public school. He served as the executive director of a natural history museum and environmental learning center in Vermont and has participated in community service projects in Vermont for over 30 years.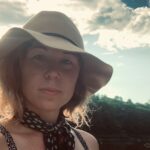 Ezra Black, Assistant to the School Liaison: Ezra splits her time at Oak Meadow between the warehouse and supporting the School Liaison with our charter and other schools that use our curriculum. A born and raised Vermonter, Ezra spent nearly 2 decades on the West Coast before returning home. She is always up for learning something new and adventuring, especially with her son and daughter. Ezra hopes to eventually expand her learning and adventuring to living on a farm.
Ready to Talk?