Homeschool Support
If you are seeking more specific support with homeschooling, including tips on organization, pacing, planning, teaching multiple grades, and more, please check out our Homeschool Support service. Available to independent curriculum users only.
Tutoring and Coaching Services
We understand that our independent curriculum users may need extra support when teaching their children at home—in particular, within certain subject areas—so we are pleased to offer Oak Meadow teacher tutoring services. Below is a list of teachers who are available as tutors, along with their specialty areas and contact information. If you have any questions about tutoring or you are interested in working with one of our teachers, contact the teacher directly. Please note: This fee-based tutoring service is NOT managed by Oak Meadow School; you will enter a tutorial services agreement with each teacher individually. Available to independent curriculum users only.
For students needing coaching services for executive function and/or learning challenges, please contact our Oak Meadow coaching specialist. Available to both enrolled students and independent curriculum users.
K-8 tutors
Lesley Arnold: Lesley received her BS in Education and her MEd in Childhood and Curriculum Development from Boston University and a Waldorf Teaching Certificate from Antioch New England Graduate School. She taught in the public school elementary grades before becoming a Waldorf class teacher. She's been a teacher with Oak Meadow since 2009. Contact: lesley@awelleducatedmind.com
Leslie Daniels: Leslie graduated from Indiana University with a B.S. in Environmental Education and a minor in General Science. She also received a Teaching Certificate through IU's School of Education for Grades K-8, and she took graduate courses in Alternative Education at the Waldorf Institute of Southern California and at Antioch College in Keene, NH. In addition to working as an Oak Meadow teacher since 1986, Leslie homeschooled her children with Oak Meadow's curricula for fifteen years. She is currently the founder, director and head teacher of the "Little Tree Education" program, which offers educational activities to groups of homeschooled students. Her tutoring services are offered for grades K-6. Contact: littletree.edu@gmail.com
High School tutors
Catherine Domareki: Catherine currently teaches English, History, and Geography at Oak Meadow. She has a BA from Yale College in Comparative Literature and in Theatre, and studied Medieval History in Rome for two years. She has over 20 years teaching and tutoring experience with the following subjects: English, Composition, History, SAT prep, French, Latin, and Italian.
As a writing tutor, Catherine helps students to find their own strong voice, and to make their writing clear, cohesive, and concise. She is a warm and encouraging teacher who helps students of all levels achieve their goals. She has taught English, History, Latin, and French at Rye Country Day School in Rye, NY and the Woodstock Day School in Saugerties, NY. Contact: catdomareki@yahoo.com
Eric Ferrara: Eric has been tutoring chemistry since 2011, with experience including general high school chemistry, AP chemistry, the Chemistry SAT Subject Test, and the standard college introductory chemistry sequence. Some of his tutoring has been online via Skype with a virtual whiteboard to help explain concepts. Eric received a BA in Chemistry from Rhode Island College in 2012, completing the teacher licensure program for chemistry and general science. Contact: epferrara@gmail.com
Kristen Glover: Kristen has been working as a private homeschool teacher and tutor for 4 years with direct instruction experience including: elementary and middle school core curriculum, PSAT, and SSAT. Kristen also has extensive experience teaching English and History at high school level. She strives to make learning an engaging and exciting experience with the goal to create lifelong learners. She has had success working with reluctant learners and students who struggle with learning differences. In addition to being an experienced educator, Kristen has worked in fields of diplomatic relations and with non-government organizations around the world. Kristen holds a Virginia State Teaching Certification and has received a MAT in Middle School Humanities. Contact: kristenglover01@gmail.com
Stephanie Lieblappen: Stephanie has over 10 years of experience tutoring students in math, physics, and chemistry. She has tutored a range of students from middle school through upper level college courses both online and in person. Subject areas include Pre-algebra, Algebra 1 & 2, Geometry, Calculus, Trigonometry, HS/College Physics, and HS/College Chemistry. Stephanie has an MS in Engineering Sciences from Dartmouth College and a BS in Chemical Engineering from the University of Rhode Island. Contact: steph.lieblappen@gmail.com
Anna Logowitz: Anna has been working with homeschool families since 2012, both in person and at a distance, as well as teaching in Montessori, Waldorf, project-based, and special education schools. She brings a wealth of approaches in connecting to student interests with both motivated and struggling learners. Anna often uses storytelling and projects to demonstrate a concept, drawing on interests ranging from animal care to schooner sailing. She has taught students aged preschool to grandparent, and currently runs a program that combines elementary, middle, and high school students. Anna received both her BA and Master of the Arts in Teaching from Smith College. Contact: edenite.arts@gmail.com
Naomi Washer: Naomi is a writing specialist who focuses on guiding students at all levels to strengthen and develop their individual writing voice. She designed Oak Meadow's Composition: Expression & Understanding course and brings a deep level of engagement with individual interests and strengths to her work with students. Prior to teaching at Oak Meadow, she taught undergraduate writing at Columbia College Chicago where she earned her MFA in Creative Writing and directed the Writing Center's tutoring program. Contact: naomi.washer@gmail.com
Julia West: Julia has been teaching with Oak Meadow for over 20 years, and has developed the high school biology, environmental science, and health courses. She is available for tutoring these subjects. Julia is a lifelong learner with a passion for the study of the natural world and cultural perspective on environmental issues, climate change, and all things science! Having homeschooled all three of her children from K-12, she understands firsthand the joys and challenges of homeschooling. She received a BS degree in environmental and forest biology with a focus on fisheries biology, and has pursued several professional development opportunities during her career. Contact: juliawest60@gmail.com
Nicole Williams: Nicole has been teaching high school biology, chemistry, middle school science and anatomy and physiology since 2008. Nicole has experience teaching and tutoring both in person and online. Nicole earned her Bachelor's of Science in Cellular Biochemistry and her Master's of Science in Teaching and is holds NYS teaching certifications in biology, chemistry, general science and students with disabilities-generalist. Contact: omnwilliams@boltoncsd.org or 518-812-5249
Coaching Service
Rebecca Larkin: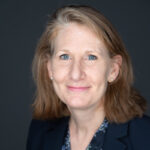 Struggling with Homeschooling? Planning and Keeping Up? Organization or Motivation Challenges? Frustrated by Reading, Writing, and Research? Rebecca Larkin offers professional support for Adolescents and their Parents.
Rebecca is an Oak Meadow Humanities teacher, Executive Function and ADHD Advisor, Adjunct College Professor, Reading, Research & Writing Tutor, and Life Coach.
Rebecca is engaging and enthusiastic about establishing rapport with students and families. She teaches self-advocacy for learners and promotes positive parenting/family skills. Rebecca also coordinates partnerships with other schools and programs for Independent Oak Meadow families.
Rebecca is the parent of a college student and has 30 years of teaching and coaching experience in public, private, alternative, and homeschool settings. As an Independent Coach, Rebecca can be contacted directly at rdl@rdlcoaching.com or (802) 376-6124 for more information.