If you are new to homeschooling, at first it may seem like there are no other homeschoolers around at all. But chances are very good that they are just hidden in plain sight!
Families in many areas have established homeschool groups that meet for field trips, projects, playtime, and even parent-run classes. Finding them can be the hardest part. Some homeschool groups maintain a low profile to respect or protect the privacy of their member families, so it can be challenging to make that first connection. But homeschoolers, in general, are very resourceful and well-connected, and once you've found one local homeschooling family, you may soon hear about others. Have you wondered about how best to find a homeschool community in your area? Here are some suggestions for where to look:
Ask at the Library
Most homeschooling families develop an active relationship with the local librarian. He or she may be able to connect you with other families.
Put Out The Word!
Let supportive friends and family know that you're in search of homeschooling connections. They may not know of any local homeschoolers, but they may know someone whose Aunt Martha has a neighbor whose son homeschools in your town. It's worth a try.
If you want to go beyond word of mouth, put up posters at the community center, grocery store, town office, or other places where homeschooling parents and children are sure to see them. Your poster could say something as simple as, "Do you homeschool? We'd love to connect!" If your community has an online bulletin board or a local newspaper, you might be able to publish a classified ad or notice. Advertise a playgroup, potluck, or not-back-to-school picnic and see who responds.
Seek Out Kid-Friendly Venues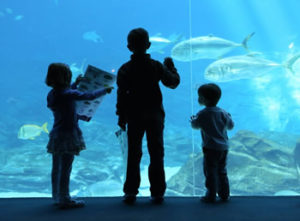 Go to the park, indoor playground, or other local kid-friendly venues during school hours on a school day. If you see another family there with school-aged kids, ask them why theirs are not in school. With luck, their reason will be the same as yours!
You can also visit local learning centers and attractions such as museums, environmental education centers, aquariums, historical sites. They often have special rates or visit times for homeschoolers, so ask their recommendation on how to connect with other homeschooling visitors.
Explore Alternative & Natural Parenting Groups
Although homeschooling is more mainstream than ever, it has roots in the alternative and natural parenting culture. So if you are a secular homeschooler, you might see if you can find likeminded parents through the local natural foods store or parenting groups such as La Leche League. if your homeschooling focus is religious, your faith community is a great place to start.
Go To Your State Or Local Officials
Sympathetic local or state school officials are sometimes empowered to connect homeschooling families with each other. Inquire with whomever is in charge of homeschool enrollment or registration for your locale.
Attend Homeschooling Conventions & Events
Seek out regional homeschooling groups and homeschool conventions, if there are any near you. Attend any local events you can until you've made enough connections to sustain you for awhile.
Look Online
There are many groups, boards, pages, lists, and websites devoted to homeschooling (Oak Meadow's Facebook page is a great place to start!). Some homeschooling support boards are for members only; others are public. Some focus on particular regions. You may find one local to you, or you may need to post something specific asking for responses.

No matter where you're looking for your homeschool community, jump right in and talk with people wherever you go! You never know where you might make a connection or get some helpful information. Don't be shy about seeking connection, and be persistent if you don't find it right away! Being proactive is the best way to find community quickly.