10 ways to foster independence and autonomy in learning
Time management tips for students (PDF)
An awesome reading list for 7th and 8th graders
Easy crock-pot applesauce recipe
Why, oh why, did I decide to homeschool?
10 ways to foster independence and autonomy in learning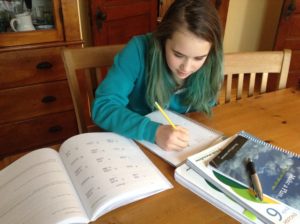 Homeschooling parents often ask how they can help their children learn to work independently. Independence is a skill that grows slowly and needs to be nurtured over time. Students need opportunities to repeatedly practice and gain confidence in their capabilities. They also need to know they can trust that an adult will be ready and available for support when they need it. Here are 12 ways parents and teachers can foster independence in children.
Have your children help plan how to set up their homeschool space. "How would you like to organize your space? You know yourself well; what would work best for you?"
Let them pick out their own supplies. "What do you need? What do you like?"
Give them control over what they will learn. "What would you like to study? What are you interested in learning more about?" Help them understand educational requirements and encourage them to come up with ways to meet them.
Help them develop the range of possible options. Listen when they have suggestions. "What other possibilities could we consider? Can you think of anything else?"
Support different ways of demonstrating knowledge. Brainstorm possibilities with the student, let them choose, and then hold them accountable for their choices. "How would you like to share what you've learned?"
Encourage them to use a planner or calendar. Provide one (here's Oak Meadow's Student Planner) and show them how to use it. "You're very capable. Let me show you how you can remind yourself what needs to be done."
Keep the schedule flexible. Let them tell you what they would like to do when. "What do you need to accomplish today? How will you make sure those things get done before tomorrow?"
Encourage them to play outdoors. Playing on their own can help foster a sense of independence in children. "Go play outside! I know you can keep yourself occupied. It's fun to be independent. If you need my support, you can ask."
Let the student define their own goals. Don't demand perfection. Ask questions like, "What standards do you have for yourself?" "How accurate do you think this needs to be?" and "Are you satisfied with your progress?"
Guide them; don't direct them. Don't tell them how to do things. "I trust you to figure that out on your own. Let me know if you need help." Ask open-ended questions. Listen attentively to the answers they offer. "What do you make of this? What are your thoughts?"
Let them learn from their attempts. Don't correct them right away. Ask them, "How did things go? Could you make it better somehow? What do you think?"
An awesome reading list for 7th and 8th graders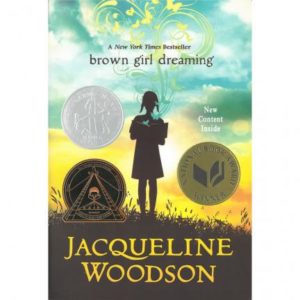 Oak Meadow teachers recently revised the required grade 7 and 8 English reading lists for students who enroll in our distance learning school. A year of thoughtful research and discussion went into their final choices, and we'd like share the results with all middle schoolers.
Grade 7
A Single Shard: A broken piece of pottery sets events in motion as an orphan struggles to pay off his debt to a master potter. This finely crafted novel brings 12th-century Korea and these indelible characters to life. —School Library Journal
Aleutian Sparrow: This YA novel re-creates Cook's momentous voyage through the eyes of this remarkable boy, creating a fictional journal filled with fierce hurricanes, warring natives, and disease, as Nick discovers new lands, incredible creatures, and lifelong friends. —Amazon
Brown Girl Dreaming: The author cherishes her memories and shares them with a graceful lyricism; her lovingly wrought vignettes of country and city streets will linger long after the page is turned. For every dreaming girl (and boy) with a pencil in hand (or keyboard) and a story to share. — Kirkus Reviews
Catherine, Called Birdy: This unusual book provides an insider's look at the life of Birdy, 14, the daughter of a minor English nobleman. The year is 1290 and the vehicle for storytelling is the girl's witty, irreverent diary. —School Library Journal
Code Talker: A Novel About the Navajo Marines of World War Two: Readers who choose the book for the attraction of Navajo code talking and the heat of battle will come away with more than they ever expected to find. —Booklist
Counting on Grace: Vividly portrays mill life and four characters who resist its deadening effects. . . . Solid research and lively writing. —Kirkus Reviews
Esperanza Rising: The author's style is engaging, her characters appealing, and her story is one that–though a deep-rooted part of the history of California, the Depression, and thus the nation–is little heard in children's fiction. —Kirkus Reviews
Out of the Dust: This intimate novel, written in stanza form, poetically conveys the heat, dust and wind of Oklahoma. With each meticulously arranged entry the author paints a vivid picture of her heroine's emotions. —Publishers Weekly
Poetry Speaks Who I Am: This volume of verse is aimed at teenagers and is, not surprisingly, full of strong emotion… It's a standout collection, packaged with a CD of the poems read aloud, many by the poets themselves. —The New York Times
Shelf Life: Stories by the Book: In this collection assembled to benefit literacy, Gary Paulsen brings together 10 stories by fine writers for young people, with books playing a central role in some stories, and a tangential role in others. —Booklist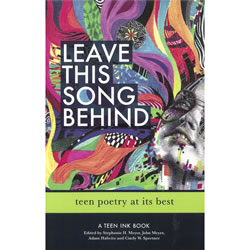 Grade 8
A Wrinkle in Time: A coming of age fantasy story that sympathizes with typical teen girl awkwardness and insecurity, highlighting courage, resourcefulness and the importance of famiyl ties as key to overcoming them. ―The New York Post
Baseball in April: A fine collection of stories that offers a different cultural perspective about feelings common to all teenagers. The author writes well and with tremendous insight into the process of growing up. —The Boston Globe
Criss Cross: Part love story, part coming-of-age tale, this book artfully expresses universal emotions of adolescence. —Publishers Weekly
Echo: A grand narrative that examines the power of music to inspire beauty in a world overrun with fear and intolerance, it's worth every moment of readers' time. —Kirkus Reviews
The Giver: Wrought with admirable skill–the emptiness and menace underlying this Utopia emerge step by inexorable step: a richly provocative novel. —Kirkus Reviews
Leave This Song Behind: Teen Poetry at Its Best: This collection features the best poetry submitted by those writers to Teen Ink over the last five years.The pieces in this book were chosen because they were so powerful that they stood out from the rest. —Amazon
Moon Over Manifest: Alternately set between World War I and The Great Depression, the story is sometimes laugh-out-loud funny, and sometimes poignantly sad, but page after page, it is hard to put down. —Children's Literature
Hey kids! Use your math, kitchen, and culinary skills to make this easy crock-pot applesauce recipe
He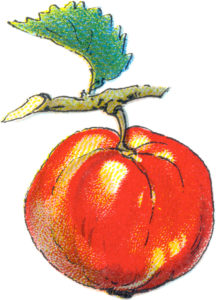 re in Vermont the perfect fall family trip to the orchard usually results in an overflowing bag of fresh apples. It's also a perfect time to practice knife skills and creativity in the kitchen with this sweet and spicy crock-pot applesauce. We like to use a mix of tart and sweet apples for a great flavor balance, then add your choice of spices to make it your own creation.
Get your recipe HERE (PDF).
Why, oh why, did I decide to homeschool?
Not every day is a smooth day. Here's a little printable to hang in a handy place when you need a reminder of what it's all for. Click on image to download.