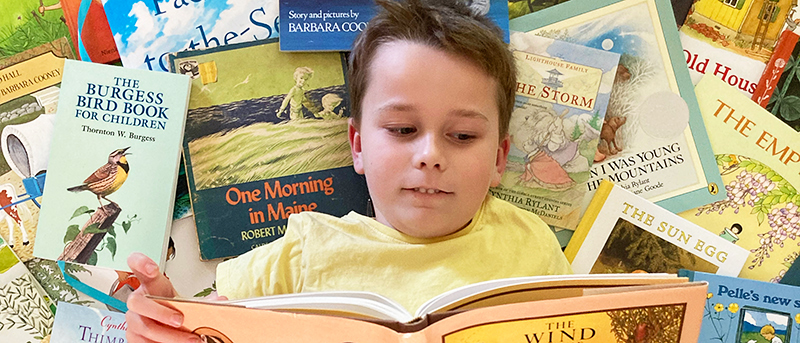 Summer offers a perfect opportunity for students to choose from some insightful and fun reading options outside the homeschool curriculum. While we order these books by grade level, keep in mind that these are just suggestions — your student should feel free to explore whichever of these summer reading books catch their eye based on their interests and individual reading levels.
Don't hesitate to read some aloud as a family — it is always an enjoyable way to share good literature!
Grades K-3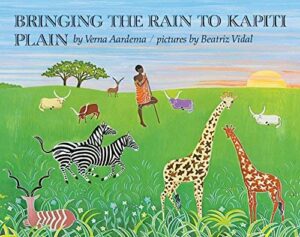 Bringing the Rain to Kapiti Plain by Verna Aardema: A rhythmic poem based on a Nandi tale of Kenya. Ki-pat helps to bring rain to the Kapiti Plains during a drought.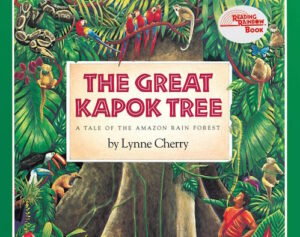 The Great Kapok Tree by Lynne Cherry: Delightful paintings of the Amazon forest plants and animals supplement the text of animals trying to convince a young man not to chop down the Kapok tree.
---
A Log's Life by Wendy Pfeffer: Presents a tale about a fallen oak tree in the forest, teaching young readers about its life cycle and the various purposes that it serves in the ecosystem during every step of its life cycle. Has incredible illustrations crafted from paper.
Lillian's Right to Vote: A Celebration of the Voting Rights Act of 1965 by Jonah Winter and Shane W. Evans: An elderly African American woman, en route to vote, remembers her family's tumultuous voting history in this picture book publishing in time for the fiftieth anniversary of the Voting Rights Act of 1965.
Welcome, Brown Bird by Mary Lyn Ray: While a boy in North America urges his father not to cut down the trees where the wood thrush lives, a boy in South America awaits the return of the bird that he calls "la flauta" for its flute-like song.
All Around Us by Xelena González: Circles are all around.  A grandfather and granddaughter explore their neighborhood and find circles both real and metaphorical.
Grades 4-5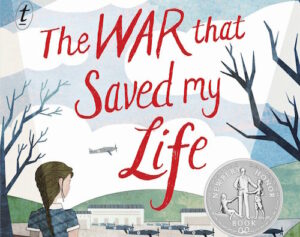 The War that Saved My Life by Kimberly Brubaker Bradley: The story of Ada, a girl who overcomes BIG physical and emotional challenges in a World War II setting. (This book also has a fantastic sequel, The War that I Finally Won.)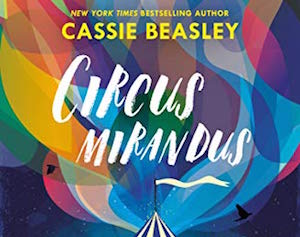 Circus Mirandus by Cassie Beasley: This is a fantasy story about a boy who finds a magical circus. It has some scary elements and is a GREAT read! (Sequel coming out this fall – The Bootlace Magician.)
---
Just Like Jackie by Lindsey Stoddard: A realistic fiction read about a girl dealing with big emotions and keeping her relationship with her grandfather strong.
Mistakes That Worked by Charlotte Foltz Jones, John O'Brien: Non-fiction read about the true story behind many of today's best products: Coca Cola, doughnuts, and cheese are all examples of how great things come from our mistakes!
The Train of Lost Things by Ammi-Joan Paquette: Emotional story about a boy searching for a connection to his Dad, who has died. Mix of realistic fiction and fantasy!
Astrid the Unstoppable by Maria Parr: Mostly realistic fiction tale about a girl navigating friendship and family issues in a tiny, remote, snowy village in Europe.
Aru Shah and the End of Time by Roshani Chokshi: After lighting the Lamp of Bharata Aru wakes the Sleeper and finds herself on a journey to save her mother and others frozen in time. This book is based on Hindu mythology and similar to Rick Riordan books.
Grades 6-8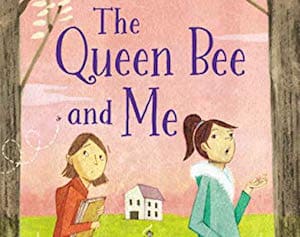 The Queen Bee and Me by Gillian McDunn: Meg and Hazel begin to forge a connection through a science project featuring Hazel's bees, Meg must find the courage to face down her failing friendship with Beatrix, her town's (and her own) prejudices against the bees, and ultimately, herself.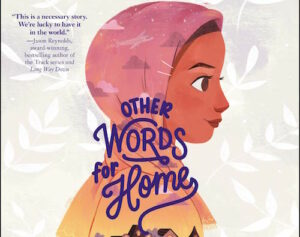 Other Words for Home by Jasmine Warga: A gorgeously written, hopeful middle grade novel in verse about a young girl who must leave Syria to move to the United States. Newbery Honor Book
---
Sweep: The Story of a Girl and her Monster by Jonathan Auxier: For nearly a century, Victorian London relied on "climbing boys"–orphans owned by chimney sweeps–to clean flues and protect homes from fire. The work was hard, thankless and brutally dangerous. Eleven-year-old Nan Sparrow is quite possibly the best climber who ever lived–and a girl. With her wits and will, she's managed to beat the deadly odds time and time again.
From the Desk of Zoe Washington by Janae Marks: 12 year old Zoe Washington's father she has never met is in prison for a crime he says he did not commit. Could he be innocent. Zoe intends to find out.
The Journey of Little Charlie by Christopher Paul Curtis: Little Charlie is taken to complete the task his father signed onto prior to his death. Little Charlie is a boy who has lots to learn as he accompanies a not so worthy taskmaster. Focused on slavery, poverty, and abolitionists of the mid-1800s.
Becoming Kareem: Growing up on and off the Court: Autobiography by Kareem Abdul-Jabaar, a former NBA basketball player. He speaks frankly about his life, civil rights, and education.
All American Boys by Jason Reynolds, Brendan Kiely: Shows the issues of police brutality from the perspective of a black student who was unfairly accused and from a white boy struggling to know what he should think from evidence of his own eyes or from what he hears at home
Piecing Me Together by Renée Watson: A good read about a black student who "reaches out for her opportunities" and ends up in private school
Looking for even more reading suggestions? Find ideas in from our 2019 Summer Reading List as well as from sources like Brightly and DiverseBooks.org.