We've all had our struggles, but when it's your child struggling in school, what can you do? A negative school experience can disrupt your child's learning, threaten your child's self-esteem, and create stress for the entire family.
If you've tried everything you can think of but things aren't getting better, consider bringing learning home. Homeschooling and distance learning are both very good educational choices for students whose social, emotional, physical, or intellectual needs are not being met at school. Home learning offers a more personalized and flexible approach that can make for a happier, more effective educational experience for both your child and you. Do you see your child in any of these scenarios?
When your child is struggling in school, homeschooling can help support:
---
SOCIAL NEEDS
---
Students who have been the target of bullying can find it very challenging to feel safe or accepted on the playground, on the bus, and even in the classroom. Home can be a safer and more effective environment for learning and healing.
Mature, developmentally advanced students may have a hard time fitting in with their classmates. They may crave connections with older friends or adults who appreciate subtle references and sophisticated humor. Home learners have the flexibility and time to socialize with people of many different ages and backgrounds.
Shy children and those who lag behind their peers socially benefit from developing friendships one-on-one or in smaller, handpicked groups of peers. Home learning provides shelter from social challenges and allows families to foster their own community with others who respect each child's pace and personality.
EMOTIONAL NEEDS
---
Students who are easily frustrated in school can benefit from learning at home with one-to-one attention, loving support, and the flexibility to work through stressful moments in healthy, constructive ways such as taking a break, exercising, or calming themselves in whatever way works best for them.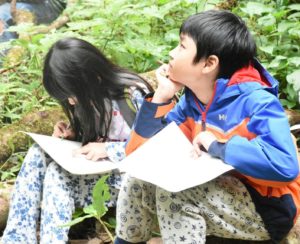 Low self-esteem can make school a big challenge for those who need extra support and thoughtful guidance. With home learning, students and parents can maximize the chance of success and ensure a positive outcome. Children for whom comparison to their peers is traumatizing find that individual, at-home learning removes social pressure and allows them to focus on their own personal goals and progress.
Children who are highly sensitive benefit from learning in a familiar environment with low stimulation. Removing the stress of home-to-school and classroom-to-classroom transitions allows students to focus their limited reserves on learning instead.
Some children resist authority and need a high level of autonomy to be able to engage in learning activities, which can lead to classroom disruption, noncompliance, and frustration. At home, learning can be as self-driven as the student and parent desire.
PHYSICAL NEEDS
---
Students who need a lot of physical activity, such as highly active or kinesthetic learners, struggle in classrooms where students are expected to sit quietly most of the time and move around only on a set schedule. Learning at home is a welcome relief for active children who need to pace or hop while integrating new material or take frequent breaks to run around so they can focus effectively at other times.
For students with physical challenges, particularly those with conditions that involve fatigue, navigating a school environment can be exhausting. At home, resting is easy, and lessons can shift to take advantage of "up days" and minimize work on "down days." Comfort can take priority, and adaptations are much easier to arrange when the parent is the home teacher.
Medical challenges can disrupt learning for a child who is in and out of class often or for long stretches of time due to doctor's appointments, hospital stays, and periods of convalescence. "Homeschooling" can happen anywhere, not just at home, and how you define the "school year" is up to you.
INTELLECTUAL NEEDS
---
Students who are academically gifted often yearn for breadth and/or depth beyond the limits of a typical classroom. Home learning has no such limits. These learners can indulge their curiosity as thoroughly as they wish and supplement their learning with hands-on, experiential activities.
The unique needs of intellectually challenged students are also well met at home, where learning can capitalize on their strengths and bolster their weaknesses. Students who haven't measured up to their classmates in school often experience freedom and relief when they find themselves to be the norm in their own home classroom.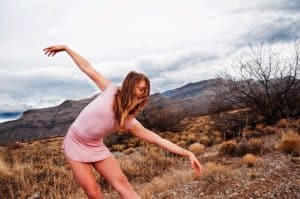 For students who are both gifted and challenged, home learning can bridge a gap that might otherwise be difficult to fit into a single grade level. Some are ready for a high level of academic challenge in one or more subjects but need remedial work in other areas. These needs, which might be cause for concern in school, can be easily met at home, where students can work at an individually appropriate level and pace in each area of study.
SCHOOL CHOICE
---
When public school options are weak and private school options are unaffordable, what choices remain? With distance learning, you can have a strong academic program without paying private school prices. Or you can choose to homeschool independently and set your own schedule and standards while enjoying as much flexibility as you wish.
Students who have a deep passion for an activity may find that neither public nor private school allows enough flexibility to fit in enough training, practice, and/or pre-professional preparation. Because home learning is flexible, portable, and individual, it allows the freedom for gifted athletes, artists, performers, and others to pursue their dreams without compromising their education.

Families that travel often or live "on the road" benefit from using a continuous family-friendly program that can travel with them wherever they might go.
Considering Home Education
Switching gears to learning at home can be a welcome relief. Removing stressors allows students to use their inner resources for learning and growing, not just managing to get through each day.
Begin by exploring an accredited distance-learning school or a highly respected homeschool curriculum program. Families transitioning from school to homeschool can find support from educational counselors, homeschool support professionals, distance-learning teachers, and others. Homeschool organizations and informal homeschool groups also provide connection and community.
When your child is struggling in school, remember that you have options! Home learning may be the perfect choice. Keep your expectations flexible, trust yourself to make good decisions, and let your heart guide you to do what's best for your child and your family.
Keep Learning…