Oak Meadow has been a resource for independent homeschooling families for 40 years, but did you know that Oak Meadow is also a distance learning school?
The Role of Oak Meadow Teachers
Distance Learning at Oak Meadow means that enrolled students (and parents) have an ongoing relationship with one or more experienced Oak Meadow teachers, who guide them through the year. On a regular basis, students are expected to submit academic work to their teacher, who provides feedback, evaluation, and support for their progress through the year's lessons.
In the elementary grades, students work with one teacher for all subjects, and it is often possible to remain with the same teacher for multiple years. In high school, Oak Meadow teachers specialize by subject but often collaborate to understand the most effective approach for students they have in common.
Most teachers and students do not meet in person, but they get to know each other well through letters, photos, emails, phone conversations, and video calls. Some families choose to travel to Oak Meadow's yearly Open House, where they have the opportunity to meet with faculty and staff in person. Distance learning allows teachers to work easily with students around the world.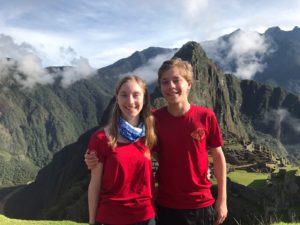 The Role of the Home Teacher
Oak Meadow encourages independent thinking through supported learning. Oak Meadow parents (and sometimes other caregivers) are essential in their role of home teacher. Success with Oak Meadow requires the loving involvement and support of a home teacher. Students may work independently according to their ability, while the home teacher is present and available to help support the student in his or her learning.
The home teacher is also the critical link between Oak Meadow teachers and their students, especially in the elementary grades. It is essential for parents to communicate well with the Oak Meadow teacher about the student's needs throughout the year. With good communication that fosters a clear understanding of the student's needs, Oak Meadow teachers can adapt curriculum and assignment expectations to better fit an individual student's strengths and weaknesses.
It is the home teacher's responsibility to maintain an ongoing connection with the Oak Meadow teacher and ensure that work is submitted on time. Home teachers work closely with their children to help them stay organized, understand their lessons, complete work within the expected time frame, and understand and incorporate their Oak Meadow teacher's feedback.
Accredited Distance Learning Program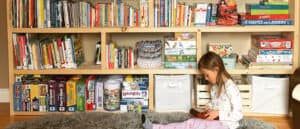 Oak Meadow is an internationally accredited distance learning institution and provides full academic credit to enrolled students. We have a full-time registrar who ensures that all records are complete and meet current standards. Our students receive academic transcripts and can earn a high school diploma from Oak Meadow School. Thorough documentation of our rigorous program has helped many of our distance learning students make the transition to more traditional secondary and/or post-secondary schools.
Satisfying State Requirements
In some areas, homeschoolers struggle to satisfy strict state requirements regarding the content and/or delivery of education. In more locales, enrollment in an accredited distance learning school is accepted as the educational equivalent of independent or private school enrollment, making it easier to file the necessary documentation for homeschooling. (Check with your local school district or Department of Education for more information on the requirements that apply to your situation.)
Counseling Services
Oak Meadow's faculty and staff meet regularly and work together to ensure that all enrolled families' needs are being met as well as possible. Our enrolled high school students enjoy the benefits of our staff guidance counselor, Keri Arsenault, who is available for support services. We also have a college counseling program for students who are interested in pursuing post-secondary education.
The structure, connection, and support provided by Oak Meadow's distance learning program make learning at home possible for some students and families who might not otherwise homeschool. Distance learning with Oak Meadow allows families to enjoy a highly-regarded, accredited education with the help of supportive teachers — at home or on the road.
Keep Learning…