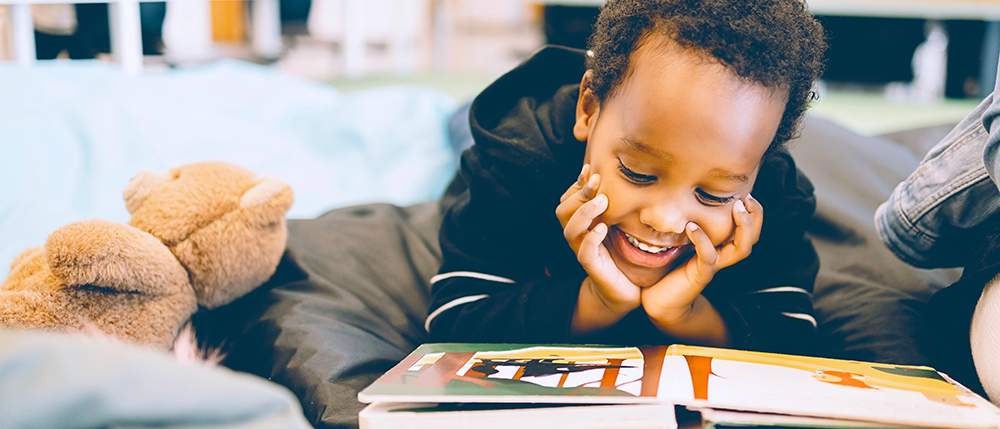 Our K-8 teachers are always reading, and they love sharing their recommendations with Oak Meadow families! These summer reading books can be used to supplement your homeschool curriculum or as a nice break from day to day schooling. While we order these books by grade level, keep in mind that these are just suggestions — your student should feel free to explore whichever of these summer reading books catch their eye based on their interests and individual reading levels.
Don't hesitate to read some aloud as a family — it is always an enjoyable way to share good literature!
Grades K-3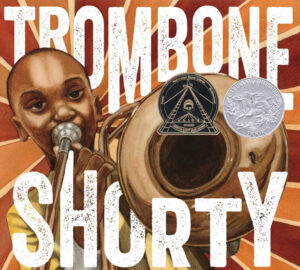 Trombone Shorty by Troy Andrews: Written by the musical artist, Trombone Shorty, this is a fun musical story about a young boy who wants to be a musician in New Orleans.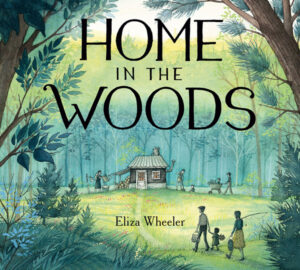 Home in the Woods by Eliza Wheeler: This beautiful picture book from New York Times bestselling author Eliza Wheeler is based on her grandmother's childhood and pays homage to a family's fortitude as they discover the meaning of home.
---
Nana Akua Goes to School by Tricia Elam Walker: In this moving story that celebrates cultural diversity, a shy girl brings her West African grandmother–whose face bears traditional tribal markings–to meet her classmates. This is a perfect read for back to school–no matter what that looks like!
A Stone For Sascha by Aaron Becker: This book has no words and is a wonderful tool to promote vocabulary development, creative expression, and confidence with storytelling. Sascha finds an old stone at the beach that seems to glow. This stone has had many experiences before it was found on the beach, from a comet in space to part of an ancient statue.
Zoey and Sassafras series by Asia Citro: With magical animals, science, mystery, and adventure Zoey and Sassafras has something for everyone! Easy-to-read language and illustrations on nearly every page make this series perfect for a wide range of ages.
Roots, Shoots, Buckets, and Boots: Gardening Together with Children by Sharon Lovejoy: Lovejoy presents 12 spirited, easy-to-implement ideas for theme gardens that parents and children can enjoy together.
Watercress by Andrea Wang and Jason Chin: Andrea Wang tells a moving autobiographical story of a child of immigrants discovering and connecting with her heritage.
Grades 4-6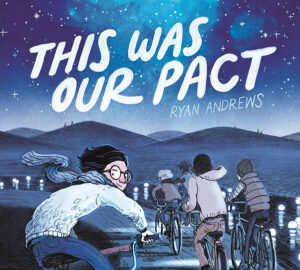 This Was Our Pact by Ryan Andrews: In this graphic novel, a group of classmates make a pact to follow the lanterns released during their town's Autumn Equinox Festival.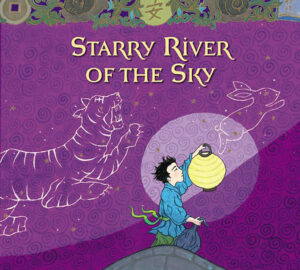 Starry River of the Sky by Grace Lin: A wonderful book by Grace Lin, the author of Where the Mountain Meets the Moon, that develops a story by weaving Chinese folktales throughout.
---
Inside Out & Back Again by Thannha Lai: Ten year old Ha and her three brothers and mother leave Saigon (1974) on a Navy Boat to avoid a war-torn homeland. This is written in verse and gives excellent descriptions of their home in Saigon and aspects of the day to day life prior to leaving; the journey and time spent on the boat; and the long awaited host family for them to relocate to Alabama.
Scary Stories for Young Foxes by Christian McKay Heidicker: Seven fox kits got to hear scary stories told by a seasoned storyteller (an adult fox). The stories help the young foxes to be wary of many things, which are partly human and partly things of nature.
Book Uncle & Me by Uma Krishnaswami: Nine-year-old Yasmin Kader, who lives in India, is an avid reader. Her favorite place to visit is the Book Uncle's free outdoor lending library. His mantra is, "Right book for the right person for the right day." One day the "right book" he lends her is a folk tale about birds working together to free themselves from a hunters' net. The parable becomes a timely lesson in organizing when the city decides to shut down the Book Uncle's stand. Yasmin takes advantage of the upcoming mayoral election to organize a campaign to get candidates to address the fate of the Book Uncle.
The Whale Child by Keith Egawa, Chenoa Egawa: Shiny is a whale child. One day his mother teaches him about the harm facing the world's oceans because of human carelessness. Shiny agrees to be turned into a boy by the ocean's water spirit so he can visit the land and alert people to these dangers. He meets Alex, a young Coast Salish girl who learns from Shiny that the living spirit of water exists in everything–glaciers, rivers, oceans, rain, plants, and all living creatures.
Grades 6-8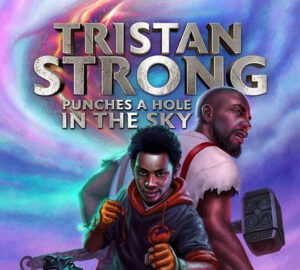 Tristan Strong Punches a Hole in the Sky by Kwame Mbalia: This is a fast-paced imaginative story with an African American protagonist. Tristan finds himself trapped in another world where African American and African folktales are alive and real! Will he succeed in helping them save their world and return to his own?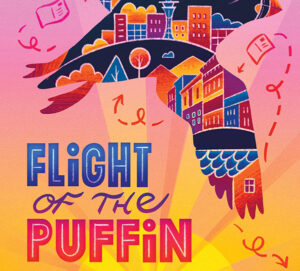 Flight of the Puffin by Ann Braden: Four children from different parts of the United States all have challenges and find themselves confronting things that are hard to navigate. Through a selfless act of kindness, they find connections and build hope for one another.
---
Refugee by Alan Gratz: Three young refugees in three different time periods have their stories cleverly intertwined by the author. All three journeys are difficult and years apart but contain many parallels.
The March Trilogy by John Lewis and Andrew Aydin and drawn by Nate Powell: An autobiographical black and white graphic novel trilogy about the civil rights movement, told through the perspective of civil rights leader and U.S. Congressman John Lewis. Winner of the National Book Award for Young People's Literature.
Beauty and the Bin by Joanne O'Connell: This chapter book for middle readers tells the story of two sisters who use food waste for natural beauty products; they actually "dumpster dive" for their rescued food!
Ghost Boys by Jewell Parker Rhodes: After 12-year-old Jerome is shot by a cop who mistakes his toy gun for a real one, he returns as a ghost to witness the devastation caused by his killing. It's not long before Jerome meets another ghost, Emmett Till, a boy who was lynched and murdered. Emmett helps Jerome process his death and the historical context that led to it. Later, Jerome also meets Sarah, the daughter of the cop who killed him, struggling with her father's actions.
Zenobia July by Lisa Bunker: Zenobia July is starting a new life. She used to live in Arizona with her father; now she's in Maine with her aunts. She used to spend most of her time behind a computer screen, improving her impressive coding and hacking skills; now she's coming out of her shell and discovering a community of friends at Monarch Middle School. People used to tell her she was a boy; now she's able to live openly as the girl she always knew she was.
Charlie Thorne and the Last Equation by Stuart Gibbs: Nothing like a spy thriller for a young audience! This is a hoot and a terrific summer read. Charlie Thorne is 12 years old and she is brilliant, a daredevil, and a little snarky : ) The CIA needs her help to find Einstein's secret equation, Pandora, before the Furies use it to destroy the world. Reluctant readers will like the fast pace and exciting plot, but it's also well-written with solid character development.
Piecing Me Together by Renee Watson: Jade believes she must get out of her poor neighborhood if she's ever going to succeed. Her mother tells her to take advantage of every opportunity that comes her way. And Jade has every day she rides the bus away from her friends and to the private school where she feels like an outsider, but where she has plenty of opportunities. But some opportunities she doesn't really welcome, like an invitation to join Women to Women, a mentorship program for "at-risk" girls. Just because her mentor is black and graduated from the same high school doesn't mean she understands where Jade is coming from. She's tired of being singled out as someone who needs help, someone people want to fix. Jade wants to speak, to create, to express her joys and sorrows, her pain and her hope. Maybe there are some things she could show other women about understanding the world and finding ways to be real, to make a difference.
For Parents
Parenting For Social Justice by Angela Berkfield: This book offers ways to develop open conversations with children and family about topics that will inspire positive change in society. It is a good book for parents, teachers, and anyone who finds themselves engaged in difficult conversations with others.
Braiding Sweetgrass by Robin Wall Kimmerer: This book weaves stories, natural science, and plant wisdom through personal experiences and a greater understanding of our relationship to the earth and each other. Kimmerer's poetic words and storytelling knack help to inform people of ways for making better ecological choices.
Looking for even more reading suggestions? Find ideas in from our 2020 Summer Reading List and our 2019 Summer Reading List as well as from sources like Brightly and DiverseBooks.org.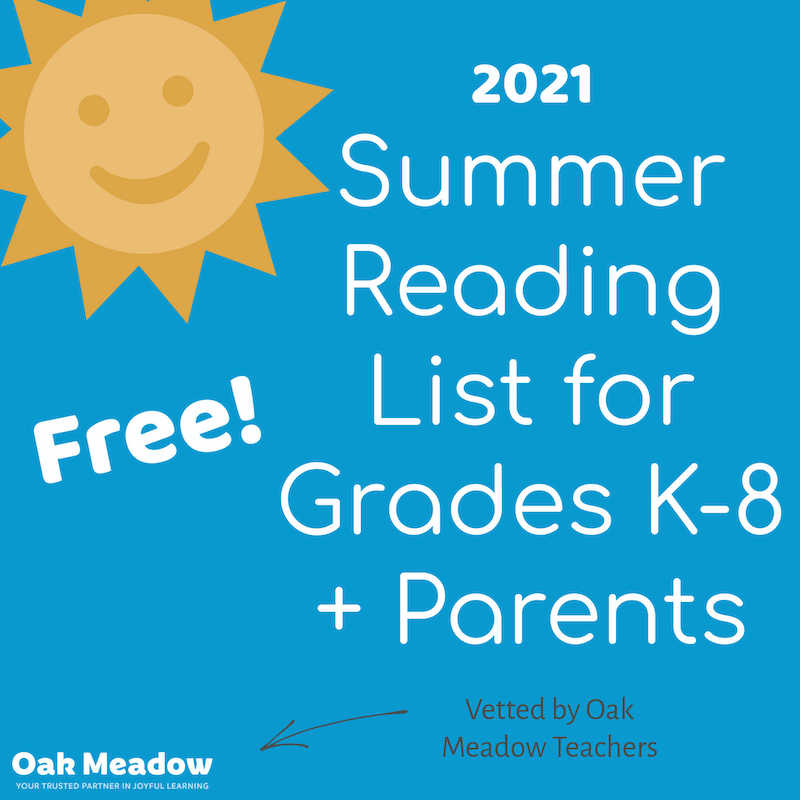 Keep learning…